Anti-Virus Services
Virus Protection
Computers have become a necessity today and we would never like that someone else is controlling our computer. However, today there is an ever increasing chance of ad-wares, spy-wares & mal-wares crawling into your systems without your knowledge and taking away the controls. Things get really bad as these malicious programs affect the functionality of your PC, stealing your banking information, passwords, ECT…. Mostly these programs are controlled by hackers and you think that there is nothing we can do to stop this privacy invasion.





Recommended anti-virus protection is: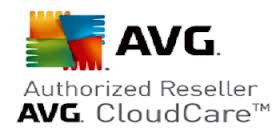 Please call for price and availability
Virus Removal
Some common symptoms in a virus infected computer are:
Crashing of Hard Disk
Data Loss
System Slows Down
Secured Information Getting hacked
Application doesn't response in the normal way
Computer starts behaving abnormal
Computer reboot's automatically
Computers don't start at all
Some software stop working
Computer Hang
Automatic POP UPs
This service cost $45
This price does not include antivirus software. This price is only for the removal of the virus's.