About The Computer Guy
AVG just had a MASSIVE update and you might be wondering why your AVG says its expired simply Click HERE and a program will install no need to uninstall anything this will take care of the issue you are having.. I apologize for any inconvenience if you need assistance please call and I will help you. Thank you
Is your computer sick? Do you get popups and messages you don't understand? Having trouble getting your printer to talk to your computer? What ever your needs are, I've fixed it a dozen times before, and can assure you I'll have the answer. No job is too large or too small- whether it's diagnosing corporate network issues, or just adding some memory to Grandma's old desktop to help speed it up. I'm there to help! I'm deeply familiar with operating systems from All Windows and the latest versions of Mac OS X. I have experience working on all makes and models of laptops and desktops. I'll even do those "dirty" jobs that involve soldering that the big companies won't touch!
We are located in Clarksville, Tennessee and we service all surrounding areas such as Clarksville, Ft. Campbell KY, Oak Grove KY, Hopkinsville Ky, and even Nashville Tn.
Hours of operation


Monday 9:00 am – 7:00 pm
Tuesday 9:00 am – 7:00 pm
Wednesday 9:00 am – 7:00 pm
Thursday 9:00 am – 7:00 pm
Friday 9:00 am – 7:00 pm
Saturday 12:00–4:00 pm by appointment
Sunday Closed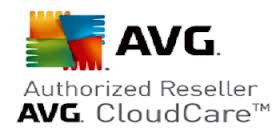 I am Proud to announce that we are now offering AVG CloudCare™ the #1 leader in antivirus software, call today to find out pricing and special offers.
Due to the overwhelming popularity of customers that choose not to pay their bill after my services are rendered, You will have 30 days from the date the repair is complete to pay your bill, otherwise the computer will be forfeited and will become the property of The Computer Guy. I understand tough times, however if you keep me up to date I can work with you on your pickup date. But if you are NO CALL, NO SHOW - NO COMPUTER. Also, if you choose not to have your computer fixed after I diagnosed the issue a $40 fee will have to be paid for my time to troubleshoot. If you choose to fix it - no worries, I will waive the fee and we will focus on the repairs.

I am putting this in bold print so it is not missed. Once your repair is complete and you are happy with the results, you bring it home, and for any reason something doesn't work correctly - I will diagnose the computer for free. However, if the problem is not related to the scope of work I have performed, you will be responsible for the new issue. I must make this clear - I am not responsible for anything on your computer that I didn't do a repair on. Also, all sales are final. No refunds. Exchanges on defective items within the 30 day warrany period will be done for free.
Apple has started a MacBook Pro Repair Extension Program for Video Issues if you are experiencing video issues in your MacBook Pro visit the following website to see if you qualify for the extension program you will need to import your serial number which you can locate from the bottom of your computer or in the "About this Mac" Click here to see if your computer is eligible. If you have any questions please give me a call and I can walk you through the process.
View Larger Map
For directions to our location, enter your starting point in the form below and click the "Get Directions" button. A new window will open displaying a map with directions.